Eva Yojimbo wrote:What's so bad about PSP FF3? I grabbed it too just for completeness sake, but if it's that bad I might hunt down the original and figure out some way to get a translation patch or something.
From what I've read, the basic game balance is all out of whack in the remake of FF3. In random battles you face less enemies at a time than in the NES version. To compensate for fighting only 3 enemies at a time instead of up to 8 (!!!!!), random enemies got major buffs...but your party generally did not. You're still have the stats of like NES-era characters so apparently it doesn't actually work out too well too.
Bosses got a buff too, in the form of being able to attack multiple times per turn. Apparently it gets to unfair levels with the final boss.
There's some kind of change to the job system too that actually discourages trying jobs, which defeats the point of the game.
Also personally speaking I just don't like the 3D look they went for. It makes it look like an N64 game- high quality 2D sprites would have been better IMO.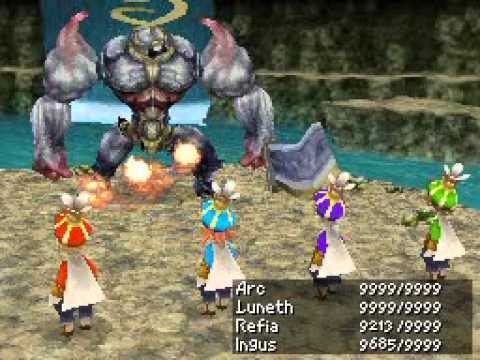 Just get the NES rom online somewhere IMO. There's still plenty of other issues with FF3 even in its original form, though save states made it bearable to me.
The only thing the remake of FF3 might have over the original game is that they gave your party members actual backstories and names, though I've not heard great praise for what they came up with.